In rocky Newfoundland, popular French artist Jean Claude Roy gathers his paints and sets off to face the day. Whether it be freezing snow, violent wind, or pouring rain, he commits vibrant colors to canvas and conquers the day by weaving crooked beauty out of difficulties.
Directed by Nicholas Mullins
Music composed by James Hurley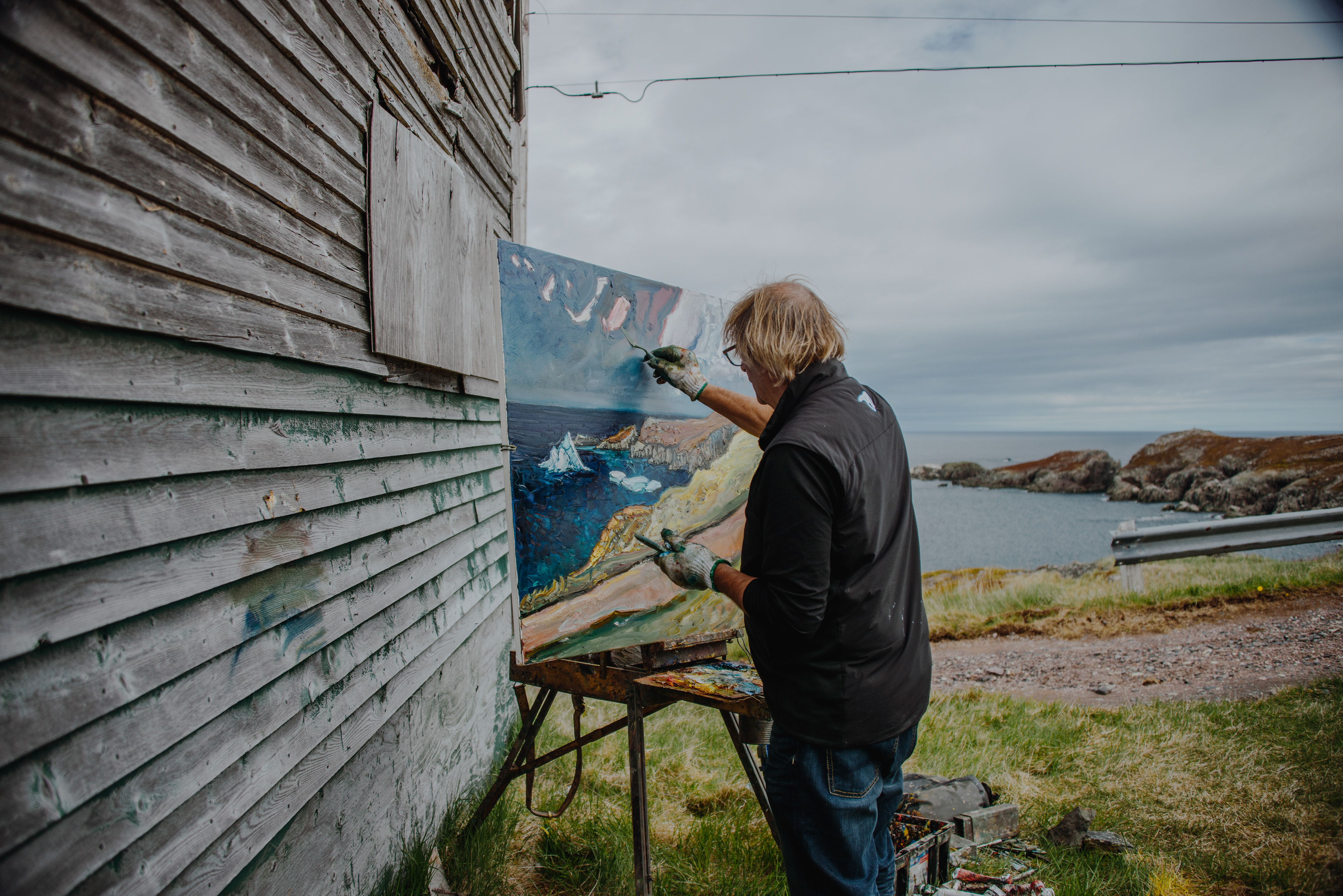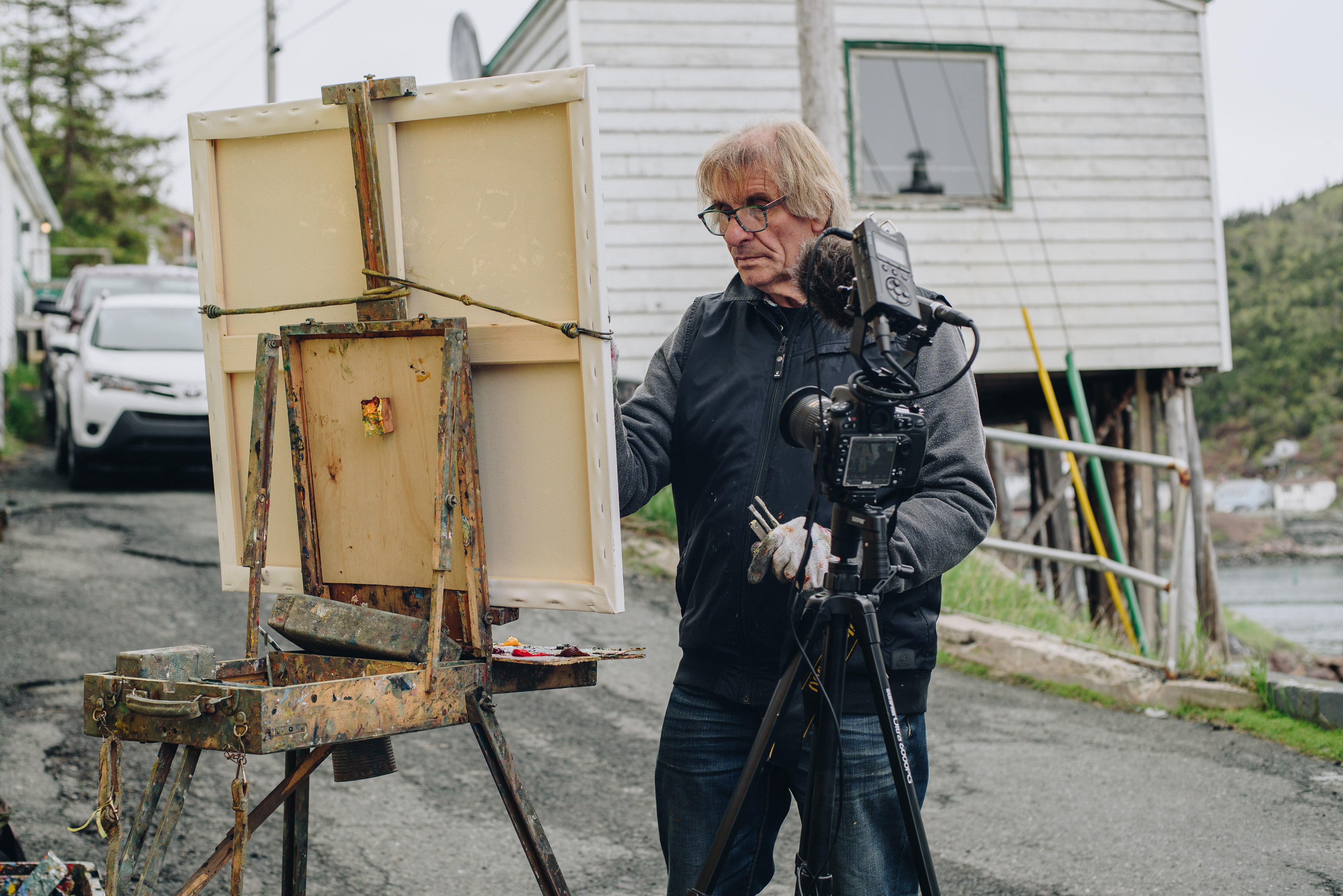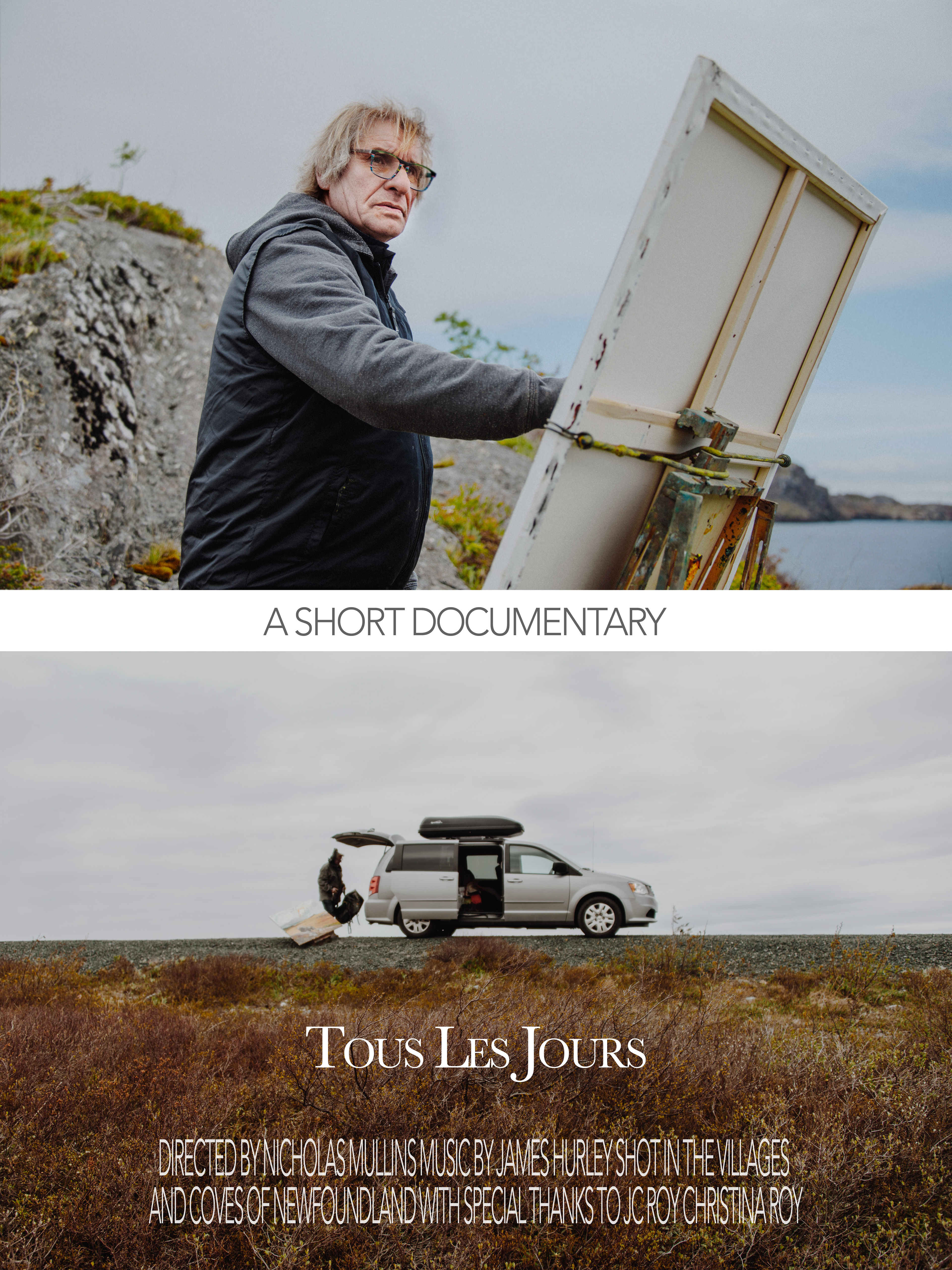 The music for
Tous Les Jours
is composed by Newfoundland pianist James Hurley. His compositions are beloved by Jean Claude himself, who listened to them often while driving from location to location. If you would like to listen to some of James' music, you can find it on Spotify. Featured here is his album Nightscapes, which Jean Claude listened to during production of Tous Les Jours.